What the heck is a "Parrot Head" anyway?
A Parrot Head is a fan of Jimmy Buffett and the tropical lifestyle and laid-back attitude that his music embodies. Most Parrot Heads love the beach, the ocean, the earth, and most of all, to live life to the fullest! Parrot Heads like to have fun and aren't afraid of being silly. We often wear brightly colored, tropical clothes and flip-flops, and you may even spot us in a grass skirt or coconut bra from time to time…. if you're lucky.
Parrot Heads can be difficult to distinguish during their everyday life. We come from a variety of different backgrounds, lifestyles, and we represent all different ages. However, we're much easier to spot when we flock together. Gather a few Parrot Heads together and you're sure to have a party! You will usually find us singing, dancing, drinking, laughing, and generally having a great time. Because Parrot Heads know that while we all have to grow older, we don't have to grow up!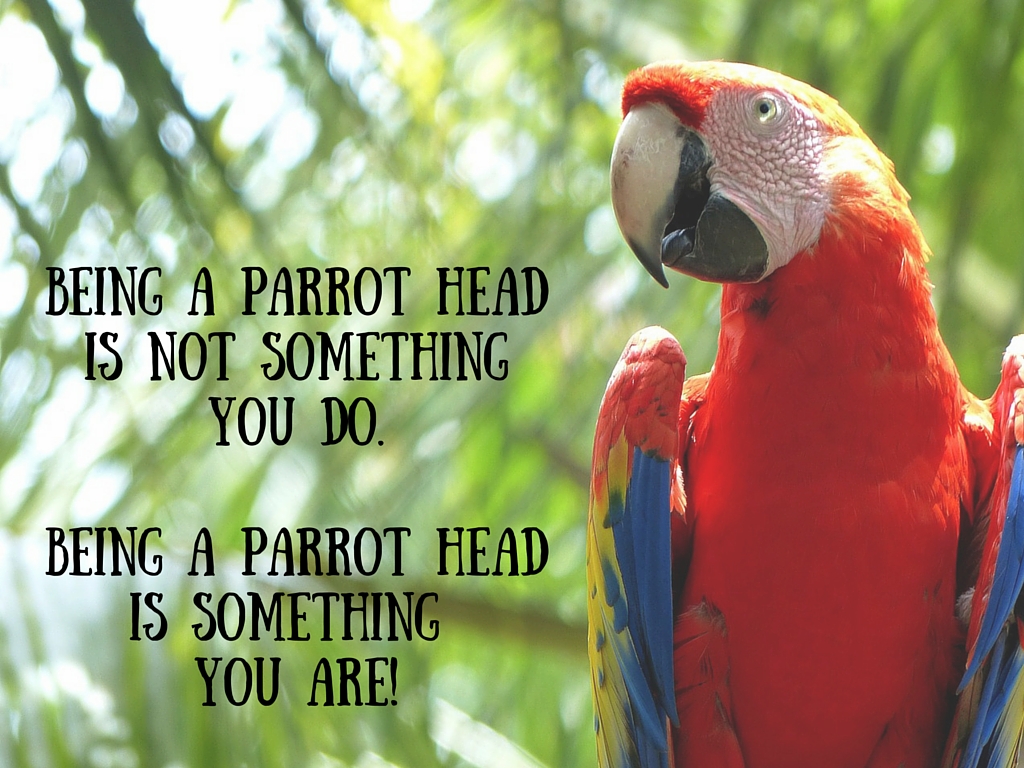 Where did the name Parrot Head come from?
The term "Parrot Head" was coined in 1985 at a Jimmy Buffett concert in Cincinnati, Ohio. At the show, Jimmy commented about everyone wearing Hawaiian shirts and parrot hats and how they kept coming back to see his shows, just like Deadheads. Eagles member Timothy B. Schmit, who was then a member of the Coral Reefer Band, coined the term "Parrot Head" to describe those fans, and you could certainly say the name stuck!
Where exactly is Margaritaville?
While nobody knows the exact latitude and longitude, we've heard that Margaritaville is somewhere in the tropics, near the Port of Indecision and just southwest of Disorder. If you can't find the exact spot you need not worry, because Margaritaville isn't just a place, it's a state of mind. Pour some booze in your blender, put on your finest flip-flops, find a chair somewhere sunny, and you're already halfway there.
When is Jimmy Buffett coming to Denver?
Join the club and when we know, you'll know!
If Jimmy does come, are members guaranteed tickets?
Our club typically gets an allotment of local concert tickets from the Parrot Heads in Paradise (PHiP) organization. However, tickets are limited based on the venue and are shared with neighboring clubs within our region. So while we do get tickets to sell directly to our club members, Parrot Head Club membership is not a guarantee that you will be able to purchase tickets.
Is this club just really an excuse to party?
No! While many of our members do enjoy the "party with a purpose" aspect of being a Parrot Head, that is not the primary objective of our club. We promote social and civic activities and embrace the laid-back tropical spirit of Jimmy Buffett's music. Whether or not you do this with a margarita in your hand is totally up to you!
How do I join the Colorado Parrot Head Club?
We're so happy you asked! Visit our Membership page for all the details.