The Colorado Parrot Head Club supports the philosophy of partying with a purpose! Our goal is to leave things our community just a little bit better than we found them. We raise funds and donate volunteer hours to a number of local and national charities, all while having fun. You could say that we give back to the community one party at a time!

Annual Charitable Events
The Colorado Parrot Head Club has various fundraisers and community service events throughout the year, including:
Monthly we hold a raffle at our club meetings, with proceeds benefiting a different local or national charity organization each month.
Annually the Colorado Parrot Head Club forms a team to walk and raise funds for the Denver Walk to End Alzheimer's.
Each summer, we sponsor an annual Party With a Purpose house concert and fundraiser, benefiting a local charity.
Annual Collection Drives
At our meetings, we encourage members to bring donations for a variety of charities, including:
Peanut Butter for our Peanut Butter Conspiracy Drive, benefiting the 9News Colorado Shares food drive
Aluminum "Pop-Tops" for the Ronald McDonald House
Canned and non-perishable food for the SafeHouse Denver and other food banks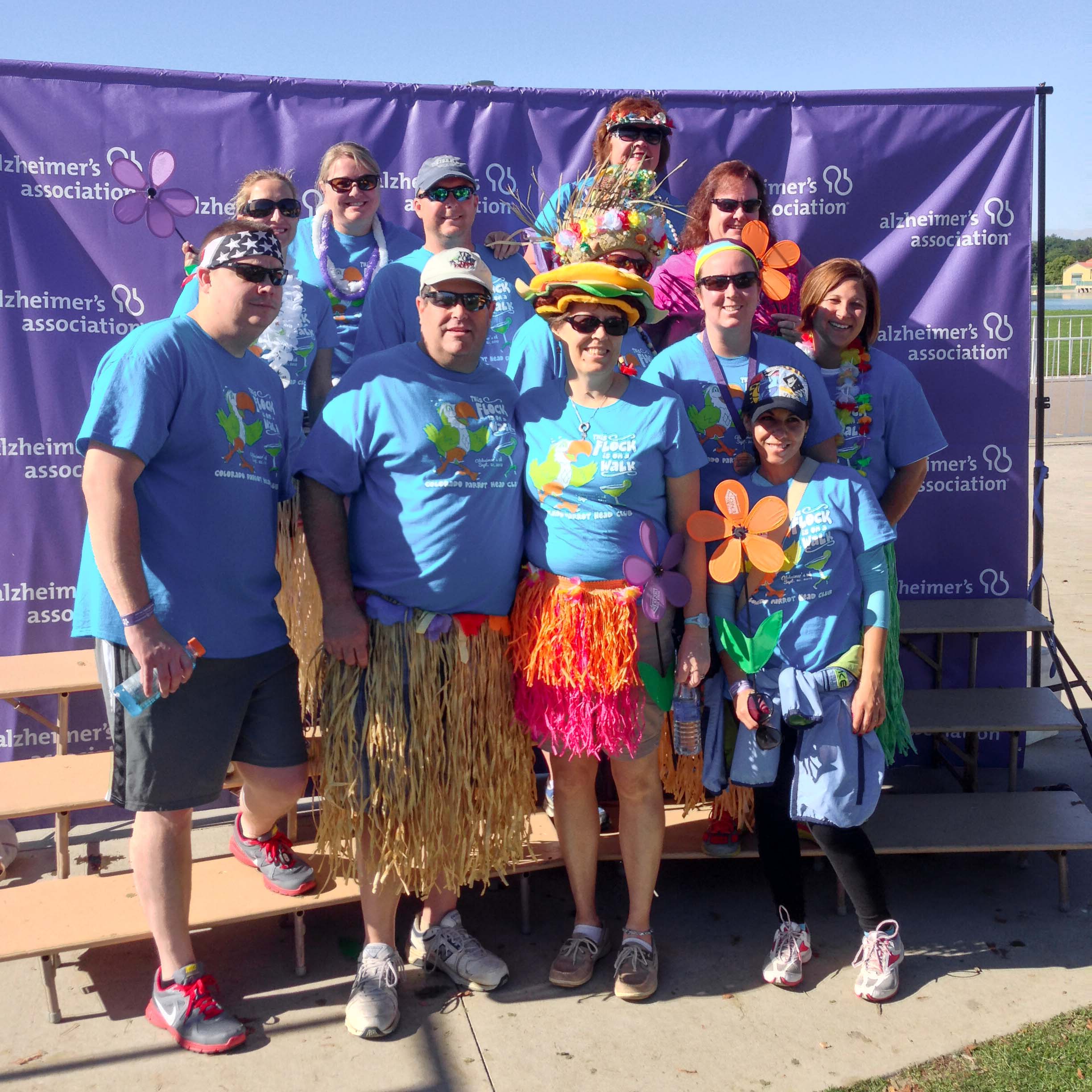 Colorado Parrot Heads give generously to the community.
Since 2015, the Colorado Parrot Head Club has:
Raised over $73,000 in cash donations
Donated nearly $10,000 in food, coats, toys & other items
Contributed more than 3900 hours of volunteer work
We support a variety of local and national charities.
A few of the charities we've supported include:
Alzheimer's Association
Breast Cancer Research Foundation
Canine Companions for Independence
Colorado Cancer Research Foundation
Denver Hospice
Denver St. Patrick's Day Parade Committee
MaxFund Animal Shelter
Melanoma Research Foundation
MS of Colorado
Playing for Change Foundation
Ronald McDonald House Charities of Denver, Inc.
SafeHouse Denver
Save The Manatees
Shoes for Kids
St. Jude Children's Research Center
The ALS Association
The Douglas County Sheriff Fallen Officer Fund
The Vietnam Veterans of America
TLC Meals on Wheels
Wild Animal Sanctuary
…. plus many more!
If you work with a charity and feel the Colorado Parrot Head Club would be a good partner for your cause, reach out to us at .