Colorado Parrot Head Club meetings are a monthly opportunity for club members to socialize, enjoy delicious food & drink, listen to great music, and just have a good time! Members, guests, and friends are always welcome to attend our meetings. If you're curious about our club, we encourage you to come to a meeting and introduce yourself!
Meeting Details
All monthly meetings start at 6:00 p.m. at our host bar, Hopper's Sports Grill. During warm weather you can find us on the Hopper's patio, otherwise we flock near the stage. You do not need to be a member to attend a meeting, but we'll be happy to help you join if you decide you want to sign up during our meeting.
Hopper's Sports Grill
10051 W 49th Avenue (NW corner of I-70 and Kipling)
Wheat Ridge, CO 80033
What to Expect at a CPHC Meeting
During our meetings we'll make some quick announcements to keep everyone current on all the upcoming club events & happenings.
There is almost always live music, often from members of our club who play all your Buffett favorites & more.
Each meeting we sponsor a raffle for charity, so bring a few extra bucks and you just may win something! Tickets are $1 each or 6 for $5.
Hopper's offers a full menu of food and drink, and often offers us monthly drink specials, so arrive hungry and thirsty!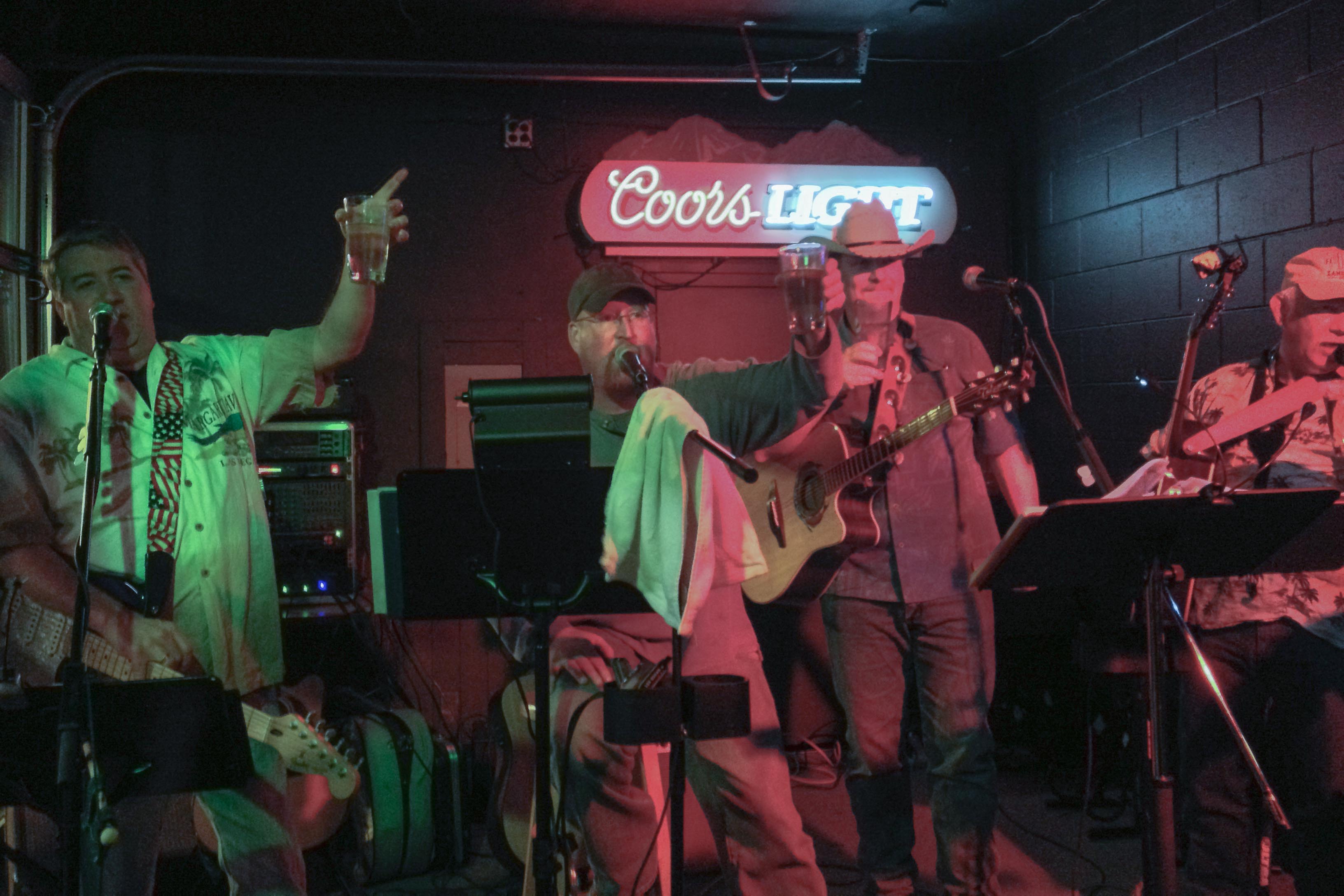 What to Bring to a CPHC Meeting
We are always collecting the following items for charity if you want to bring something along (optional):
canned food for SafeHouse Denver
peanut butter for our Peanut Butter Conspiracy Drive, benefiting 9Cares Colorado Shares
pop tops for the Ronald McDonald House
a few extra bucks (cash) if you want to participate in our charity raffle
Need More Info?
If you have additional questions about our meetings, please email us at