Colorado Parrot Head Club meetings are a monthly opportunity for club members to socialize, enjoy delicious food & drink, listen to great music, and most of all, just kick back and have a good time. Members, guests, and friends are always welcome to attend our meetings. If you're curious about our club, we encourage you to join us for a monthly meeting and see what we're all about!
Please subscribe to our newsletter to receive updates on our meetings & other events.
You can also contact us by email if you have any questions.
Meeting Details
Typically, we meet at Hopper's Sports Grill once a month on the 3rd Saturday of the month at 6:00 p.m. During warm weather, you can find us on the Hopper's patio. Otherwise, we flock inside the bar. You do not need to be a member to attend a meeting, but we'll be happy to help you join if you decide you want to sign up while you are there.
Hopper's Sports Grill
10051 W 49th Avenue (NW corner of I-70 and Kipling)
Wheat Ridge, CO 80033
What to Expect at a CPHC Meeting
If "meeting" makes you think of a stuffy gathering to talk about business, then you haven't been to a Colorado Parrot Head Club monthly meeting!
During our meetings, we take a few minutes to make club announcements about upcoming events and happenings. We also host a monthly charity raffle, raising money for different charity organizations each month. Bring a few extra bucks to buy raffle tickets, and you could win a fun prize! 
Some nights we have live music; on other nights, we take over the jukebox or cheer on our local teams. Hopper's offers a full menu of great food and drinks, so arrive hungry. Then, relax and enjoy a night mingling with Parrot Head friends, new and old! It's a fun time!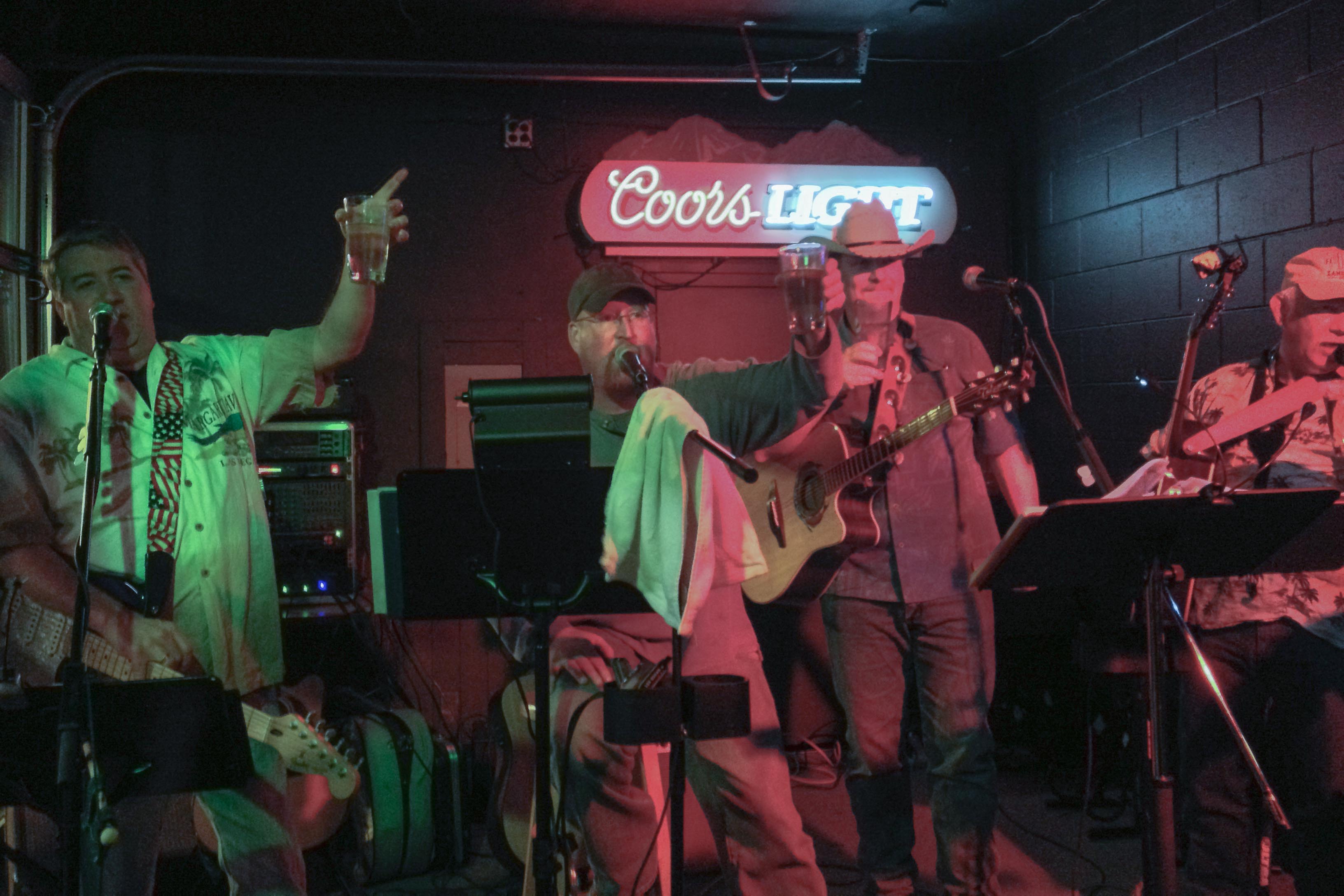 Need More Info?
If you have additional questions about our meetings, please email us at