CPHC Weekly News
Hello Parrot Heads!
Happy National Margarita Day! I hope that whatever you have planned for today, you take the time to enjoy one (or several) tasty Margaritas. I mean c'mon, you're a Parrot Head… you sort of HAVE to drink today!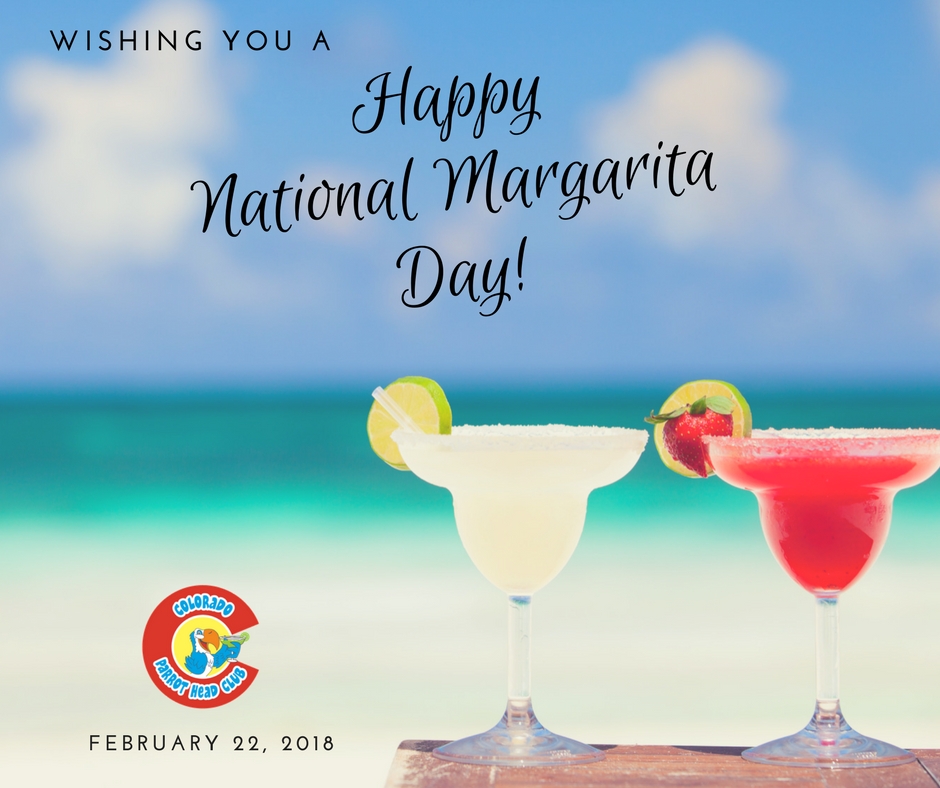 Here's the news for this week:
Float Building Begins March 3!
The Denver St. Patrick's Day Parade is just a few weeks away, and you know what that means… It's time to build our float!
Float Building Will Begin on Saturday, March 3. We'll be building over two weekends – Saturday/Sunday, March 3 & 4, and Saturday/Sunday, March 10 & 11. Finishing touches will be done on Friday, March 16. We sincerely hope you can all join us for one, or several, or all of our build days! No experience is needed, and the more the merrier! I will send an email next week with all the details about when to arrive, what to bring, etc. For now, just save the date and please plan on joining us. It takes a PHLOCK to build, paint and decorate a great float every year. We appreciate all of your help!
Our 2018 Denver St. Patrick's Day Parade Float: Since the parade will be held on St. Patrick's Day this year, you know it will be a big celebration. We decided the best way to celebrate St. Patrick's Day is at our favorite Irish Pubs… which is why we are bringing them with us on the parade this year! We'll be building a row of authentic Irish pubs, with some Parrot Head twists, of course! There will be a lot to built, a lot to paint, and when it's all said and done… we think this float will be a lot of fun!
Get Your Wristbands! In order to participate in the parade with us this year, you will need a wristband. If you didn't get them at the club meeting this month, you can pick up your wristbands at any of our build days. Please make plans to pick them up in advance – we will not be handing out wristbands on parade day. As a reminder, you must be an active member to get wristbands! Family Membership gets you 4 wristbands.
Again, more detailed info will be coming soon… so watch your emails! Chris and I will put together ALL the details in one email for you in the next week or two. Stay tuned, and let me know at any time if you have questions.
A big THANK YOU goes to The Fainting Goat / Hoppers, who are our float sponsors again this year! We will be celebrating after the parade at The Fainting Goat again this year. Plan on joining us for some St. Patrick's Day fun!
In Case You Missed It: 2018 is CPHC Election Year
As I mentioned last week, this year my term as president officially ends, and I've decided not to run for re-election. I have had the best time of my life leading this club. Seriously, it's been loads of fun, but I feel like now it's time for me to let someone else take the helm. Maybe YOU?
If you want to know what it really means to be President of the Colorado Parrot Head Club, please talk to me. "Leading the club" sounds intimidating to a lot of folks, but I promise you that if I can do it, so can you. Plus it's a lot less scary than you think … it's actually a tremendous amount of fun! I have made more friends the past few years than I could possibly count, and I've had great experiences and opportunities come my way just by virtue of our Parrot Head Club. If you're even a little bit curious, let me know and I'll spill all… then you can decide if it's the right gig for you. I can't wait to see who will be leading our krewe on new adventures!
You can find out more by talking to me or Chris at any of our Parrot Head events. You can also email me at for more info or to plan a get-together to learn more.
That's all for now. I'm off to find me a margarita!
FINS UP!
Jeff