Hellooo Parrot Heads! 

It's the most wonderful time of the month… time for another CPHC monthly club meeting! This Saturday is the 3rd Saturday of December, so it's time for us to gather at Hopper's for our monthly meeting. Read on to learn more about this month's meeting, and hopefully I'll see you on Saturday!
CPHC December Meeting
Saturday, December 15, 6:00 PMThis Saturday is the CPHC monthly club meeting at Hoppers Sports Grill. This month our meeting happens just as the Broncos will be taking the field on Saturday night, so expect the meeting to be a bit different than normal. We won't have a band and will likely be listening to the Broncos game – so wear your blue & orange gear and be ready to cheer on the home team! Since this will be my last meeting as President of the club, I won't have any big announcements to bore you with, so a Saturday night football party sounds like a good final hurrah to me. I look forward to hanging out with you all, having some fun, and celebrating the season. Now if someone could just ensure the Broncos could actually win this game, that would be awesome. 

This Month's Raffle
We will still be having our raffle, of course, and since it's December it's time for our annual MYSTERY GIFT raffle! We all have something to celebrate this month – Christmas, Hannukah, Jimmy Buffett's Birthday – so bring a wrapped gift to donate to our raffle. You'll get one free raffle ticket in exchange for your gift, and can purchase more for $1 each or 6 for $5. If your number is picked, you'll get to pick a wrapped gift from our raffle prize table! As Forrest Gump would say, this December raffle is like a box of chocolates… you never know what you're gonna get! 

Donate a Raffle Gift!
This is not a white elephant exchange, so you'll get to keep whatever you win. That also means that if you want to donate a gift, bring something you think your fellow Parrot Heads would enjoy. It doesn't have to be expensive… and if you aren't sure what to bring, BOOZE is always a popular prize! Your donated gift will help raise money for a good cause. All the money we raise for this raffle will go to the PHiP Lone Palm foundation, which helps Parrot Heads in times of need or emergencies. Learn more about the charity at http://lonepalmfoundation.org/

Other Ways to Give This Month
We'll also be accepting new, unwrapped toys for Toys For Tots at this month's meeting. In fact, we'll give you an extra raffle ticket for bringing a toy, too! And of course, you can always bring non-perishable food, peanut butter, and your pop-tops for our other monthly charity drives. 
Of course, you all know that the big event of last month was our CPHC presidential election, and in case you somehow missed the announcement on Facebook we now officially have a new President Elect! Congratulations to Pete Grosskreuz, who will be taking on the duty of President beginning next month. I am sure Pete is going to do a great job, and look forward to all the new energy and excitement he brings to the club.  If you don't know Pete yet, introduce yourself to him at your next meeting!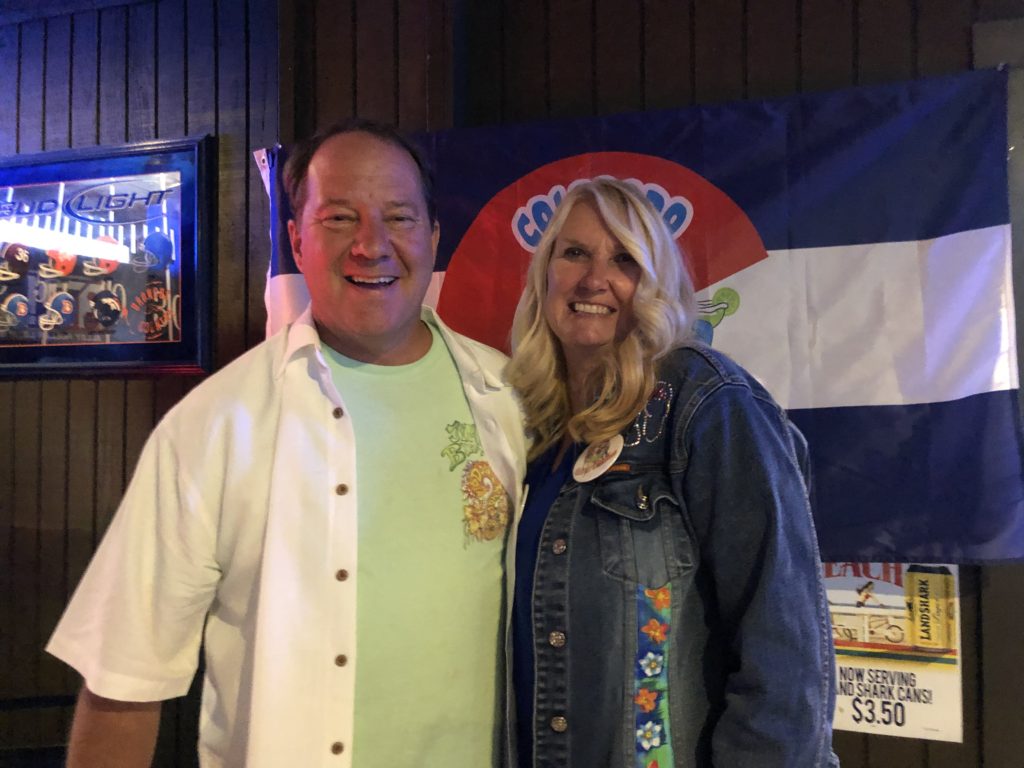 IT'S MEMBERSHIP RENEWAL TIME!
It's membership renewal time!
If you haven't already renewed your membership for 2019, what are you waiting for? You can renew online at https://coloradoparrotheadclub.org/renew/, and I'm happy to say that the "Quick Renew" option should now be working. Use the Quick Renew section to renew fast & easy by credit or debit card. You can also mail your renewal check or renew at the meeting on Saturday. We'll take your renewal payment in cash, check, or credit/debit card at the meeting. Renewal fees are $30 for individuals or $40 for couples. All the information and options you need to renew can be found at https://coloradoparrotheadclub.org/renew/, so check it out.

Renew for 2019 soon & often!
Just kidding… you don't need to renew for 2019 often, you only need to do it once. Just don't procrastinate, renew today. Your membership fees helps us pay for fun things (like the St. Paddy's Day parade) and give to great charities. We appreciate your support!
That's all the news I have for you today. I hope to see you on Saturday
night!


Fins up! 

Jeff